FULLOCK
FULLOCK (Fast User Level LOCK library) is a low-level lock library that provides secure, fast locking from multi-process, multi-threading.
FULLOCK is one of AntPickax's open source product by Yahoo! JAPAN.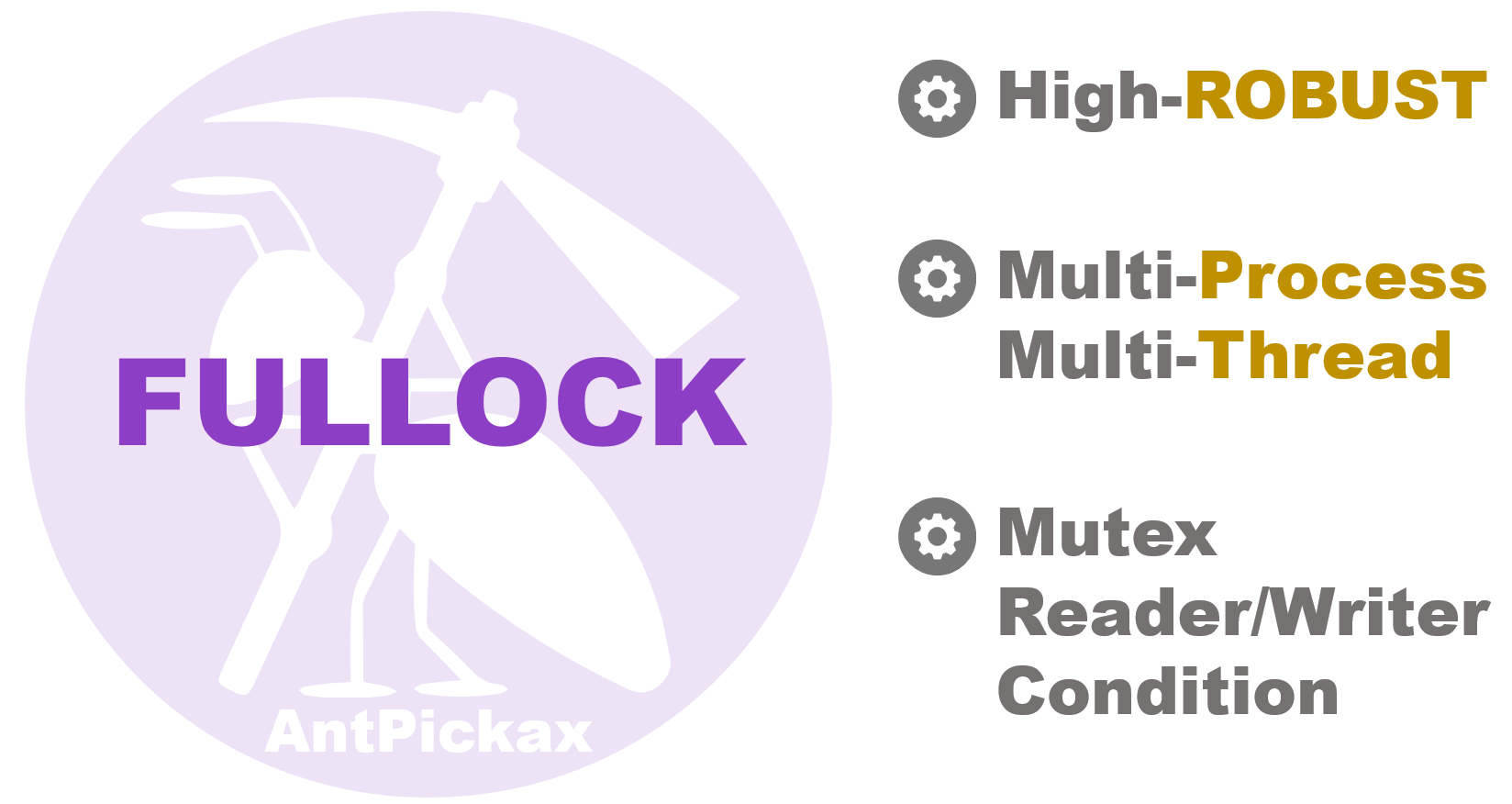 Overview about FULLOCK library.
The explanation of the detailed Feature of FULLOCK library.
How to use FULLOCK library for your program.
How to build FULLOCK library from source code on Github.
Detailed description of the programming interface provided by FULLOCK library for developers.
Description of Environment variables used by FULLOCK library to load.
About AntPickax
AntPickax is product group that is provided as open source by Yahoo! JAPAN.
Please see the AntPickax details page.